Alexia Thomas — Lunatic At Large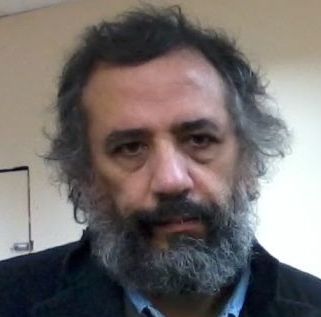 By VennerRoad, 26th Oct 2016
Alexia Thomas is a living legend. In her own mind. The police think otherwise.

Alexia Thomas - lunatic.
The lady styles herself Professor Alexia Thomas, and she is the greatest philosopher of the Twenty-First Century, at least that is what she claims on her personal website - here is the archived homepage. As you read it, it will become clear to you that if this is not a joke then it is the work of a woman who is seriously not right in the head.

It beggars belief therefore that she should have been able to dupe so many people. She has founded two organisations that are at best shells and at worst part of a sophisticated scheme to swindle people, especially her fellow Nigerians, out of their money. Their domains will not be linked here but they are the Commonwealth Liberation Party and the Independent Diplomat Commission. Videos of the lady herself can be found all over YouTube; in these she explains her bizarre theory of government and expounds at length on...well, if you can make sense of it, you must be as demented as she is.

Up until a short while ago she was operating in London. Someone who visited her office found it well staffed and superficially impressive, but it soon became clear to him that what she was doing was illegal. She was selling membership of her organisation for £30, and certificates of citizenship for around £300. These certificates are simply pieces of paper, and the courts in the UK were advised so by the Government some time ago. It is unclear what were her other sources of funding, but it is quite likely that she duped at least one wealthy person into backing her.

How she came to be doing this is curious to say the least, because in August 2010 she was convicted at Southwark Crown Court of eight offences of fraud, and given an 18 month sentence. According to the Court of Appeal four months later, her criminality aside she suffers from "both grandiose and persecutory delusions."

It remains to be seen how much faith she has in these delusions, because at the time of writing she is being sought by City of London Police, having vanished into the ether when the spotlight was again turned onto her activities.
---
To Wikinut Articles Page