Are All Historical Sex Crime Convictions Unsafe?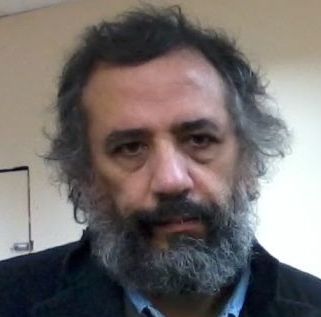 By VennerRoad, 16th Mar 2015
Not all historical sex allegations are unworthy of belief, but only if they can be corroborated.

Fred Talbot
Earlier this month, the former TV weatherman Fred Talbot was given a five year sentence after being convicted of historical sex crimes against two teenage boys. He had faced a total of ten charges, and in view of the Operation Yewtree witch-hunt, the lurid and at times ludicrous allegations against the late Jimmy Savile, and the doubtful convictions of Max Clifford, Rolf Harris and even Gary Glitter, one might rightly be skeptical about his trial and conviction. There is though a big difference. While Harris in particular was convicted against the evidence and all were convicted on the strength of talk, there was real evidence against Talbot, from his own hand.

In his previous incarnation, Talbot had been a teacher, and had clearly used his position to come on to, and to indecently assault his charges. Although just as clearly he struggled with his sexuality, he realised he was doing wrong, and it is difficult to have any sympathy for him. It transpired too that a number of complaints had been made against him over the years, including by one of his victims to the police on four different occasions. Perhaps more than any other profession, teachers are susceptible to false allegations of a non-sexual as well as a sexual nature, but it is obvious that was not the case here. Talbot admitted having an inappropriate relationship with one of his charges but claimed it started when the boy was sixteen, and was consensual. In his own eyes, maybe, but not in the eyes of the law.

In 1984, he was forced to resign from his post at Altringham Grammar School after making what he called a joke to two 14 year old boys during an astronomy lesson at his home - hmm, something about Uranus, perhaps? Whatever, his superiors did not see the joke, and why was he teaching boys at home anyway? He should never have done that, certainly not without another adult present.

Even so, Talbot was cleared of offences against three other boys, and as his Counsel pointed out, some of the allegations made against him were ludicrous or even fantastical.

If the conviction of Fred Talbot for these two offences is safe, the same cannot be said for the conviction of music teacher Philip Pickett. The first thing to note is that the detective on the case was Detective Superintendent Maria Woodall of City of London Police. I met her at the Bellfield trial in 2011. She said only one thing to me, and that was a gratuitous lie. Sadly, this is rather typical of all police officers and especially of detectives. There does appear to be credible contemporaneous evidence that Pickett came on to some students, including teenagers, but the claim that he raped his victims in soundproof rooms at the Guildhall School of Music sounds rather far fetched, especially when the first of these attacks is said to have taken place in 1977 or 1978! How credible is this?

It should be remembered that in 1978, Picket was only 28, intelligent, handsome, and for a man working closely with teenage girls, this can be a deadly combination. It is possible that he had consensual relationships with one or more of his students, which would most likely have constitituted a disciplinary or even a sacking offence, but rape?

Whether or not that is the case, what is most enlightening, even frightening about his conviction, is that one of his accusers pointed the finger at him only after the Savile charade started. There is, unfortunately, a dearth of material concerning this case in the public domain. Another disturbing feature of these historical cases is the frankly useless representation the defendants have experienced. The lawyer who acted for Michael Brewer refused point blank to speak to me when I contacted her shortly after his conviction; this was a highly controversial case in which his accuser committed suicide while the jury was out. One of the lawyers acting for Rolf Harris as good as cut me off while I was speaking to her, and he was advised to abandon his appeal, even though he has at least three grounds. The lawyers acting for Dave Lee Travis were similarly useless, and if he hadn't gone against their advice by hiring his own investigator, he would surely have suffered the same fate as Rolf Harris and Max Clifford.

In not one of these cases has expert evidence concerning human memory been admitted or even considered. In the United States, Gloria Allred, the attorney acting for some of the accusers of Bill Cosby, is trying to have the statute of limitations removed for sex crimes. There is a greater awareness there of the unreliability of testimony that is years or decades old, and it is to be hoped she will not succeed. There is also a growing awareness that in that particular case many of the accusers have little or no credibility, and some are simply outright liars. Yet we are still being fed this garbage that victims - read accusers - must be believed and believed uncritically, however long it takes them to report a rape or indecent assault. And if the accuser is a child, perish the thought that anyone should even suggest the little angel could be telling an untruth. The recent Satanic abuse nonsense in Hampstead is living proof that this is not the case, and that children especially can be coached, though in this case not by the police, who have acted responsibly by trying to quash all coverage of it.

After his acquittal on all charges last year, the Labour MP Nigel Evans said a statute of limitations should be considered for criminal offences - there are already time limits in civil cases. Two of the allegations against him dated to 2003. As both his accusers were adult males, one would have expected them to have reported him fairly promptly if he had indeed indecently assaulted either of them. Or punched him on the nose, the way sexual predators were often dealt with by men - and by women - before victimhood became a badge of honour rather than an unpleasant if run of the mill experience.
---
To Wikinut Articles Page