Capture The Sun — Album Review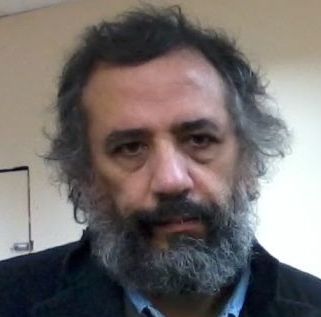 By VennerRoad, 28th Sep 2016
A new supergroup called Hollywood Monsters has an album out, but does it live up to the hype?

Capture The Sun by Hollywood Monsters
Relatively new, to be precise. In case you were wondering, a supergroup is a band of big names; the first supergroup was the Cream; bass player Jack Bruce had made a name for himself before its formation, and Eric Clapton had been (as good as) a founder member of the Yardbirds, which at one time included Jeff Beck and Jimmy Page. Hollywood Monsters are styled a supergroup, but who do they have to offer?

Tim Bogert has been around for a long time, having played with Jeff Beck, drummer Vinny Appice is the younger brother of another drummer, Carmine Appice, who also played with Beck. Neil Murray has been around a bit, as has Paul Dianno, but what about the music?

Mysteries Of Life is a weird beginning, but those of a certain political persuasion - or literacy - will probably recognise the George Orwell quote. In case you thought it was a misspelling, the next track really is called Evilution; as might be expected after the quiet introduction, it explodes - a fairly decent uptempo track. Crashing is a heavy, fairly down tempo track, This is followed by It's A Lie, a blistering track with a message that will become more and more apparent to you as you grow older and wiser, assuming you are lucky enough to live that long.

Waiting takes us down tempo again, a lachrymosal ballad with some nice guitar; like It's A Lie it might strike a chord with you. With Don't Let It Happen we are back to doom-mongering, this time from an environmentalist perspective. Another Day In Grey - Part II follows, but where is Part I? More to the point, what is grey about this number?

The rest of the album is...hmm.

Dreams is not to be confused with the classic Fleetwood Mac track from 1979.

If Candice Night can be Queen For A Day, why can't one of these guys be King For A Day? Ritchie Blackmore might have something to say about that! But the phrase "diamonds and rust" makes an appearance herein, a track Blackmore's Night have also covered. The title track is also uptempo but far from the best song on the album.

Sweet Thing which segues into Candidate are two Bowie covers, both from Diamond Dogs - the last decent album he made. The connection here is George Orwell; Diamond Dogs is a concept album based on Nineteen Eighty-Four. Should they have covered two Bowie songs, and from the same album? More to the point did they really have to end with a Whitesnake cover? David Coverdale may be many things, but class he ain't.

Should you buy Capture The Sun? If you've been around as long as the reviewer, you will have heard a lot better, but this isn't a bad effort compared with some of the stuff that passes for rock nowadays.
---
To Wikinut Articles Page