Mind Sports Olympiad 2015 And On To 2016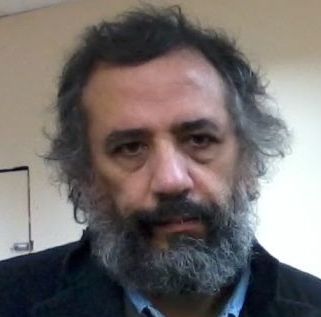 By VennerRoad, 9th Sep 2015
A report on the 2015 Mind Sports Olympiad held in North London.

One of the tournaments at MSO 2015.
The nineteenth Mind Sports Olympiad was held in North London at what is likely to be its new regular venue from August 23-31. With 378 competitors, many playing multiple tournaments, MSO is well on its way to recovering its former glories which began in 1997 with a spectacular inaugural event at the Royal Festival Hall.

An added feature this year was a learn-to-play open gaming room which saw 310 players. There was a large turnout from South Korea, and also a new meta event, the Eurogames World Championship, which was made up of the best aggregate scores from the new Eurogames; these range from Acquire which was invented by an American in 1962 to the very new German game Terra Mystica. The first new world champion was backgammon player Bijan Mehdinejad, who is no stranger to MSO having won his first medal way back in 2000 when he was running up in the Borderline tournament to Demis Hassabis.

Demis is another veteran, who won his first Pentamind World Championship in 1998 then went on to win four more. A busy man in the field of artificial intelligence, he still found time to pick up the bronze medal in this year's Settlers Of Catan tournament, while his son Alexander picked up the junior gold in the same event, not the first year he has won a medal. Alexander made his first appearance at MSO as a babe in arms; at one time his Dad was the strongest chess player in the world for his age. Alas, the one sad point of this year's MSO was the tragic death of another chess player. Michael Uriely was just nine years old. He was taken ill with asthma on the first Monday of the event, and the next day, organiser Tony Corfe had the unpleasant task of informing everyone of the sad news.

Chess organiser Corfe has been running MSO since its inception; in 2010, chess player Etan Ilfeld came from the West Coast of America to play, and never went home. He is the other organiser, and time permitting also plays.

This year's event was sponsored by Mitsubishi Electric UK and DeepMind Technologies; although it is early days, it looks as though next year's will be held at the same venue, JW3, but Etan says he would like to see it attract so many entries that it needs to move to a bigger one, perhaps Alexandra Palace which in 2000 saw a massive hall filled with people tackling the Times crossword. In the meantime, the MSO Facebook page is seeing a lot of activity; videos can also be found on YouTube, including interviews by yet another veteran gamester, two time Pentamind winner Dario de Toffoli.
---
To Wikinut Articles Page