Mind Sports Olympiad 2016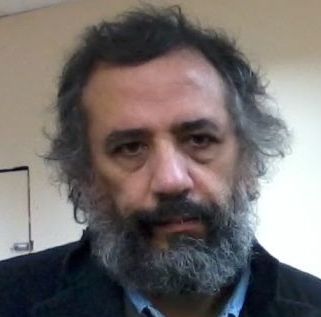 By VennerRoad, 2nd Sep 2016
The 2016 Mind Sports Olympiad saw a good turnout, old faces and new games.

Andres Kuusk - Pentamind Champion
The Twentieth Mind Sports Olympiad was held last month between August 21 and August 29 at the JW3 centre in North London, the third year in a row. There was the usual eclectic mix of games old and new coupled with competitors old and new.

Last year's event was overshadowed by the tragic death of 9 year old chess player Michael Uriely; this year the chess tournaments ran true to form. In addition to regular chess there was Fischer Random, Exchange Chess, Chinese Chess and the Aromaic Diving Chess. This latter is the brainchild of Etan Ilfeld, one of the organisers of MSO. It was introduced only in 2011, and would probably have been regarded as a one-off novelty, but it seems to have caught on. Obviously it cannot be held on-site at JW3. This year Etan shared the gold with newcomer Rajko Vujatovic.

The medals tables included Tim Hebbes who picked up his first medal way back at the first ever MSO in 1997 as a junior; Chi Kong Li who won the silver in the Chinese Chess in 1997 as well as this year and a good few medals in between; David Pearce whose prowess dates to a gold for Entropy in 1998; and Ankush Khandelwal who has now won a staggering 41 golds picking up the first three in the 2002 event that was held on the campus of Loughborough University. Emily Watson's medal toll stands at 9 dating back to 2013, so the girls have some catching up to do.

Mental calculations wizards George Lane and Gert Mittring were also in the medals yet again; you can read a bit about Londoner George here. Like another regular, Dario de Toffoli, George has been passing on his knowledge to present and future generations. Dario's books on poker and backgammon (in Italian) can currently be found on the Amazon UK website. George gave his book the deceptive title Mind Games: Amazing Mental Arithmetic Made Easy. Easy for him, maybe!

Andres Kuusk is a relative newcomer to MSO, but he picked up his fourth Pentamind title since 2011, and three gold medals in individual events. Etan picked up a silver and a bronze in the backgammon tournament; Dario a bronze to complement the silver he won in 2014. Backgammon is one of the oldest board games in the world, and has been a regular MSO tournament game from the first event at London's Royal Festival Hall, but this year was the first time a backgammon variant was included: plakoto. There are in fact many variants including the American version, acey deucey; and 31, a game in which there is no hitting. Plakoto differs from the regular game in that when a checker is hit, it does not go onto the bar but is pinned or imprisoned. There is an obvious possibility of further expansion here with different variants.

While everybody has heard of backgammon, who has heard of VEGEtables - spelt thus? Another new game is Terra Mystica. VEGEtables first appeared at MSO in 2014; Terra Mystica last year. This latter is not surprising because this German board game was first marketed only in 2012.

Abalone is yet another new game, or relatively so; first marketed in 1990, it is played on a hexagonal board between two players. Like chess and backgammon, abalone appeared at the first MSO; this year it was won by Vincent Frochot who successfully defended the title he won last year.

This year's sponsors include DeepMind, a company that has a more than passing connection with MSO because co-founder Demis Hassabis won the Pentamind title no less than five times. This year his brother George picked up a bronze in the rummikub tournament.

According to Etan, there was a total of 1285 event entries (including many players entered for multiple events); this is over a hundred up on last year. MSO dates for next year will be confirmed around December, so keep an eye on the official site.

There are actually two MSO websites: the main site and the result site. There is also a Facebook page.

This article from 2011 gives a retrospective of the event.
---
To Wikinut Articles Page