Real Phones And Phony Rapes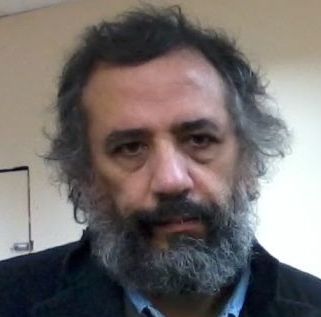 By VennerRoad, 19th Jul 2016
Like CCTV, the mobile phone has saved many men from unwarranted rape convictions.

False rape accuser Danmell Ndonye
In a previous article it was pointed out that countless men worldwide have been saved from years behind bars by CCTV evidence after being falsely accused of rape. The mobile phone is an even more modern innovation, and it is only really in the last decade or so that these devices have been both affordable by the general public and capable of recording reasonable quality video. Nevertheless, there are likewise plenty of innocents who owe them their freedom. The following cases are in chronological order, and have been extracted from the International False Rape Timeline.


In February 2004, Sherri Ann Urbanek-Bach was charged with filing a false report after claiming to have been raped by three students, all members of a university basketball team. This outrage was alleged to have happened at a Pittsburgh hotel. This was no gang-rape but an unsatisfactory commercial transaction. In spite of their vindication the three paid a heavy price: Grady Reynolds was expelled; Abe Keita withdrew; and Elijah Ingram was suspended for a year. Even though they were clearly innocent of rape, it is difficult to feel any sympathy for them; if they'd paid the girl for her services, no one would have ended up in deep water.

In December the following year, teenager Cinzia Sannino was picked up by four men after a night out, not something any sensible girl would allow. The following day she claimed she had been raped; the police moved swiftly making four arrests, but after the mobile phone footage came to light, it was she rather than they who ended up in the dock at Cardiff Crown Court. She forgot that bit about the lapdancing.

One night in May 2007, a drunken Seonad Campbell propositioned the taxi driver on her way home. Not being the sort to look a gift horse in the mouth, he accepted, and she cried rape. This resulted in a different taxi driver being arrested, but the first one had fortunately used his phone to record the encounter, and again it was the false accuser who ended up in the dock, this time at Hull Crown Court where she was given an eight month sentence after pleading guilty to perverting the course of justice.

In the past few years there have been a number of high profile false cases of gang-rape that have led to the arrests of innocent men; of these, the refutation of the Hofstra University case was down solely to the fact that one of the participants videoed the performance of student Danmell Ndonye. She received no meaningful punishment for making this false allegation that would have destroyed the prospects and perhaps even the lives of her victims; having said that, any man who engages in this sort of sordid activity does not deserve too much sympathy.

Finally, a case from the UK in which two women accused and tried to frame a man. In October 2010, Enes Gozalan was arrested for raping Jennifer France and Kelly Weston. He had met them in a public house and they ended up having a threesome, something many men dream of at some point. This dream could so easily have been a nightmare but for the victim's camera. Weston kept up the pretence until she was shown the photographs. They were both sentenced at Southampton Crown Court to 20 months, a sentence that was easily justified in view of the conspiratorial nature of their crime.

As with CCTV, mobile phones continue to play a significant role in both bringing wrongdoers to book and exculpating the innocent. Thankfully, while such technology was developed by highly intelligent people, it continues to entrap the stupid.
---
To Wikinut Articles Page