Shakespeare Tonight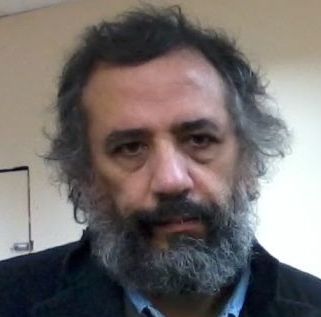 By VennerRoad, 4th Aug 2016
William Shakespeare is alive and well and living in North London, shortly to relocate to Scotland.

Shakespeare Tonight
William Shakespeare may be the biggest name in the English language, but relatively little is known about him, although there is a fair amount of conspiracy literature that suggests his work was not entirely his own, was the work of others, or even that he did not actually exist.

The play Shakespeare Tonight does not go that far, but it does raise some interesting questions, which will be a little more interesting if you know more about the man than most people. The name Hamlet will doubtless be familiar to you, but who was Hamnet? The Bard's only son who died aged eleven, and without giving too much away, he is central to the mystery.

The play was written by Paul Wilson with a little help from Tim Ferguson, and was first performed in Australia where Wilson now lives; he was born in Macclesfield, reading history and ancient history at Oxford. Wilson is an academic by profession, but he has also dabbled in travel writing - if dabbled is the right word - for over twenty years. His fiction writing has been less successful, although he has just published his first novel, a black comedy called The Alphabet Game.

In the UK, Shakespeare Tonight was masterminded by dramaturge David Parry at the North London community theatre Theatro Technis where three years ago he put on the European premiere of the Elchin Afandiyev play Citizens Of Hell. For the past few years, Parry has been the UK's most enthusiastic proponent of this Azerbaijani playwright. Starring in Citizens Of Hell under Parry then was the ample Priscilla Fere who plays Martina here. Peter Revel-Walsh plays the man himself, turning in an excellent performance, although it remains to be seen what Shakespeare would think, that is if he could get his head around e-mails and tweets.

After Theatro Technis, the play is moving up to the world famous Edinburgh Fringe. Community theatre is not for everyone, and neither is Shakespeare, but if all is not well to end well, it will not have been much ado about nothing. One possibility is a TV or even a radio adaptation, something that may be contingent on how it is received north of the border.
---
To Wikinut Articles Page