The Band Called Boggy Creek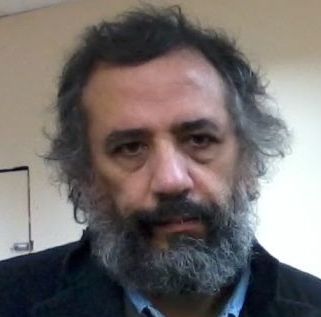 By VennerRoad, 23rd Mar 2015
Boggy Creek, a band from Sanford, Florida making their own kind of music.

Craig Wise of Boggy Creek.
In 1972, a low budget horror film called The Legend Of Boggy Creek featured weird goings on in an Arkansas swamp. There is though another Boggy Creek, in Florida; there is also a band which takes its name from the latter, although they are actually based in Sanford, a place that became notorious awhile back when one of its denizens, self-styled neighbourhood watchman George Zimmerman, shot and killed the unarmed teenager Trayvon Martin. Fronted by Craig Wise, Boggy Creek began cutting their first album and releasing tracks from it in 2007, although the project was not completed until 2009. Back Into The Swamp was released as a complete package in October 2010.

Although it didn't exactly set the world alight, Craig was contacted by the makers of another low budget horror film, Seed 2. The less said about that film, the better, but it did give the band a chance to showcase their talents to a wider audience. Seed 2 includes three Boggy Creek songs: Let's Swing, The Back Of My Mind, and of course Boggy Creek.

So what does their music sound like? It's difficult to categorise: a bit of John Denver with a bit of Southern Rock and American Folk thrown in. You can check it out for yourself on ReverbNation.

Though Boggy Creek have yet to enjoy real commercial success, Craig is hopeful. Alas, their bass player Andy Garcia won't see this; he died young last November. Their drummer has also retired due to health problems.

In the meantime, you can catch up with them at the weekends in their home state; details of their appearances can be found on their Facebook page.
---
To Wikinut Articles Page