The Coming Sports Paedophile Witch-Hunt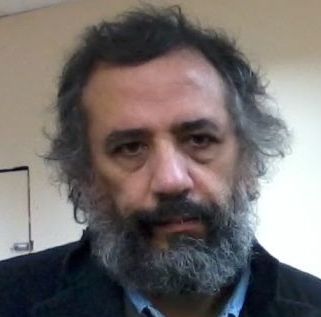 By VennerRoad, 30th Nov 2016
Four years ago, allegations against the then recently deceased Jimmy Savile led to a witch-hunt of celebrities. Here we go again.

Paedophile football coach Barry Bennell
This time it is sport, in particular soccer, the misnamed beautiful game, but no one should be surprised if it spreads to other sports. So far it has been only boys - now men - who are making the allegations; this is because generally, before the era of political correctness and the widespread use of the word sexism, institutions generally segregated girls and boys from men and women. Men were left to chaperone boys; women looked after the girls. This was very sensible. As the vast majority of men are heterosexual, and female sexual predators are extremely rare, girls were safeguarded from men who might prey on them, and men were protected from false allegations, which contrary to the propaganda of Women Against Rape, are endemic.

Unfortunately, this sensible arrangement still leaves boys open to homosexual exploitation, and this is what happened within English soccer clubs. It remains to be seen though if the scale of the alleged abuse is credible. There is also the likelihood, even the inevitability, of innocent men being caught up in the trawls that will now result as the media frenzy deepens and has-been football players look around for scapegoats to blame for their failings, not to mention angling for tea and sympathy, the limelight, and not least, compensation.

There is a strong and self-evident argument for not permitting homosexuals to teach or otherwise have any contact with underage boys, but today this argument is drowned by hysterical cries of homophobia. Even if this policy were implemented though, it would not guard against sexual abuse by closet homos or bisexuals. The solution would appear to be to implement common sense child protection practices. In the meantime, how did we get where we are?

Barry Bennell worked as a football coach in the 1980s. In 1992, he was sacked by Crewe Alexandra for reasons that were not made public. The previous year, Bennell had married the sister of a player who now claims to have been one of his victims. There was therefore no reason for the football authorities to believe he was preying on young boys. Two years later he was in the United States with a new club; Stone Dominoes of Staffordshire was founded only in 1987. After being accused of sexually abusing a 13 year old, Bennell was arrested in Jacksonville, Florida. Pleading guilty to six counts of sexual battery and lewd and lascivious behaviour, he was given a four year sentence. In view of the Draconian sentences handed down by American courts for sex offences against the young, these were clearly considered far less serious than some of the claims that have recently been made against him.

Bennell was deported before he had served his full sentence, probably because the Americans had been informed that he would not be at liberty for long. On his return home, he was arrested and eventually convicted of 23 charges; he was given a 9 year sentence. In May last year he pleaded guilty to sexually abusing a 12 year old boy in 1980. He has now been charged with a further eight historical sex offences. It remains to be seen how credible any of these are, but as a thrice convicted paedophile he is now an easy target for any historical allegation. Whatever offence he is accused of, he will be deemed guilty unless he is able to prove his innocence, and even if he can, he will probably still be convicted. Another paedophile, Gary Glitter, was convicted of the attempted rape of an underage girl in the basement of a house that had no basement, while Rolf Harris - a man of exemplary character - was convicted of at least one impossible crime simply because the prosecution threw so much mud at him that some of it was sure to stick.

One of Bennell's new accusers has gone public; he will not be named here, but he has little credibility, claiming to have been raped by him "hundreds of times" over a four year period.

Former Newcastle United player Derek Bell claims to have been a victim of another sexual deviant soccer coach, a claim that has been validated. (He is not to be confused with the former Lincoln City player Derek Martin Bell). In 2002, George Ormond was brought to book thanks to Bell's efforts; he was given a six year sentence, which may sound lenient, but like Bennell's they were clearly not the gravest of child sex offences, which in the UK can attract a life sentence. As for Bell, he blames Ormond for everything that went wrong in his life, and has a typical survivor's tale, one usually used by women as a cop out for everything from a false rape allegation, to drug abuse, to murder. Bell told Radio 5 Live he had turned up at Ormond's home with a knife aiming to kill him, but shortly opted for obtaining a taped confession.

Like most soccer players he had a relatively short career, and like many of the more talented ones he stayed on in some capacity, in particular he returned to his old club, Gateshead, as a manager, where he excelled. However, by 2009, his life had taken a nose dive, and he found himself in court for attacking his ex-wife, something that was not an isolated incident. This had been going on since 2003. His income had also plummeted.

Derek Bell is now intent on having another fifteen minutes of fame, and will doubtless flog his story to a tabloid newspaper if he hasn't already, but regardless of his bringing George Ormond to book, and the crimes of Barry Bennell, there is a very real danger here of totally innocent people - women as well as men - being caught up in the coming hysteria, whether or not they are homosexual or any kind of sexual predator.
---
To Wikinut Articles Page