The Late Great Chuck Berry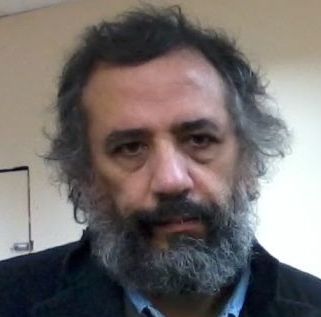 By VennerRoad, 6th Nov 2017
Earlier this year, the world of music was looking forward to celebrating the 91st birthday of Chuck Berry last month.

Chuck Berry performing in later life.
Sadly, Berry died March 18 literally days before the release of his first album for thirty-eight years. October also saw the deaths of two more music greats: Tom Petty and then Fats Domino. Domino was slightly younger than Berry, although he broke through first. Petty, the youngster at 66, but still too young to die, was inspired by Elvis, but they both owed much to Berry as to do future generations of rock musicians.

Unsurprisingly, his family is continuing to maintain his website, and although he has been the subject of more than one documentary, there will surely be a biopic or something just as comprehensive at some point. The following in alphabetic order of sorts is a very partial list of some of the artists and bands who have covered or recorded Chuck Berry songs:

The Beatles - Come On; Memphis, Tennessee; Rock And Roll Music; Roll Over Beethoven; Sweet Little Sixteen; Too Much Monkey Business
David Bowie - Around And Around (as Round And Round)
John Denver - Johnny B. Goode
Electric Light Orchestra - Roll Over Beethoven
Rory Gallagher - Nadine (Is It You?)
Johnny Hallyday - Maybellene
Emmylou Harris - You Never Can Tell
Jimi Hendrix - Johnny B. Goode
Buddy Holly - Brown Eyed Handsome Man
Judas Priest - Johnny B. Goode
Paul McCartney - Brown Eyed Handsome Man
Frank Marino & Mahogany Rush - Johnny B. Goode
Mountain - Roll Over Beethoven
Ted Nugent (with Les Paul) - Johnny B. Goode
Roy Orbison - Memphis, Tennessee
Gerry And The Pacemakers - Maybellene
Carl Perkins - Brown Eyed Handsome Man
Tom Petty (with The Heartbreakers) - Carol; Jaguar And Thunderbird
Elvis Presley - Maybellene
Johnny Rivers - Brown Eyed Handsome Man; Memphis, Tennessee (as Memphis)
The Rolling Stones - Carol; Come On (their debut single)
Bruce Springsteen - You Never Can Tell
Status Quo - You Never Can Tell
Vince Taylor - Memphis, Tennessee
George Thorogood & The Destroyers - No Particular Place To Go
The Troggs - Jaguar And Thunderbird
Johnny Winter - Johnny B. Goode

This is only part of the story though. Roger Glover of Deep Purple/Rainbow fame said the first album he ever bought was Berry's debut, After School Session, and his influence extends far beyond rock 'n' roll, hard rock, heavy metal, Country & Western, folk...

In spite of the huge gap between his penultimate and final albums, Chuck Berry continued to perform live until fairly recently, and you will find much footage of him in both early and later life on YouTube, the video hub of the world.
---
To Wikinut Articles Page