"Too Late To Hate" — Album Review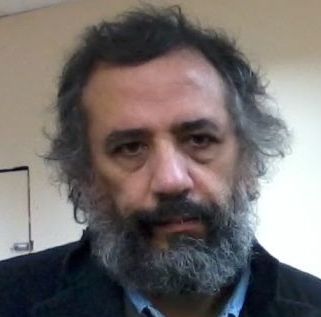 By VennerRoad, 12th Nov 2016
If old rockers never die, they don't fade away either, even if they have been awol for a long time.
If you haven't heard of Lucifer's Friend, they are a German band, so naturally they perform in English - think Alphaville, Scorpions - and indeed have an English front man. John Lawton served three stints with Uriah Heep, and has been with this outfit since 1968 when they were founded as Asterix, changing their name in 1970. Lawton is in his fourth stint having rejoined in 2014 after a decade away, (actually the whole band was away in that time).

Too Late To Hate

The other four members are time-servers Peter Hesslein and Dieter Horns; both guitarists, Horns was with the band from 1968 to 1982 then from 2014; Hesslein was also there in 1994. Keyboard player Jogi Wichmann joined in 1994 and again in 2015; drummer Stephan Eggert is the new boy, joining in 2014. So what do they have to offer?

It may be too late to hate but at 70, Lawton is not too old to rock; the album was released October 28, and kicks off with the uptempo Demolition Man. Like all the other tracks on the album, it is a Hesslein/Lawton collaboration with the guitarist setting music to Lawton's words. Whether or not he realises it, Lawton has borrowed/stolen a line from a song that was first recorded when he was less than a month old, topping the charts on both sides of the Atlantic nine years later.

Although this is not a concept album, many of the songs were inspired directly or otherwise by current events in the Middle East; thankfully they have not included one about a nuclear war. Track 5, Tell Me Why, is more personal, and according to Lawton is about musicians he has known and still knows who have suffered from drug problems, one of the hazards of his trade.

Number 10, Sea Of Promises, is arguably the strongest track on the album; haven't we all been there? This though is more specific, about Syrian refugees. The final track was recorded live; very short, When You're Gone is a goodbye to the audience.

You can find sundry videos of Lucifer's Friend on YouTube, and if you want to buy their latest album you will find that and a lot more on the official John Lawton website. Lucifer's Friend were supposed to be on the road now, but their tour was cancelled after the death of their Czech promoter Jiří Kubík.
---
To Wikinut Articles Page