Twisted Sister In A Box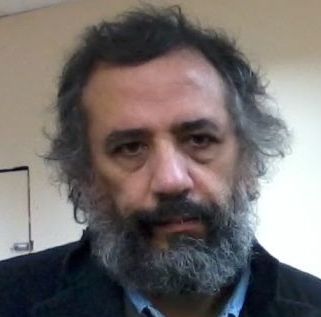 By VennerRoad, 23rd Jul 2016
Vintage glam rockers Twisted Sister have a vintage collection of live recordings coming out next month.

Twisted Sister
If you haven't heard of Twisted Sister, that's because you didn't grow up in the 1980s and didn't listen to the right kind of music. They have actually been around since 1972 and were originally known as Silver Star, though it took them a decade to become an overnight success.

One major caveat, this was the era of glam rock, so don't get any strange ideas about blokes wearing make-up. Mott The Hoople, Slade, Roxy Music...these guys were all emphatically heterosexual (although it is probably best not to mention Gary Glitter). Twisted Sister were and are an American outfit, although their breakthrough Under The Blade was produced by Pete Way, better known as time-serving bass player with UFO.

As might be expected, they have had quite a few changes of line-up, and indeed some members have died, but founder member Jay Jay French is still with the band, and although he is the third lead vocalist, frontman Dee Snider has been with them since 1976, so don't think of these guys as dinosaurs, but as survivors. They are playing a few dates this year including one in the UK next month.

The new release is old stuff, or rather vintage, along the lines of the recent offering from Mr Blackmore. They are recordings from the Detroit Club, 1979; Hammerheads, 1980; and the Monsters of Rock at Castle Donnington, 1983 at which Whitesnake topped the bill, ahead of Meat Loaf and, strangely, ZZ Top, but to be fair, the tres hombres from Texas had only released their massive Eliminator earlier in the year.

Twisted Sister's show opener is What You Don't Know; it appeared on their debut album, and appears twice here. Even if you are not a fan you will likely have heard Rock 'N' Roll Saviours, Lady's Boy and I Am (I'm Me). There are three covers in the collection: Born To Be Wild; the Stone's classic It's Only Rock 'N' Roll and (two versions of) Johnny B. Goode whose composer the legendary Chuck Berry will turn ninety in October.

There is no extensive soloing, and the sound quality is not uniformly good; as Donnington is held outdoors, one would expect this to be to be the less than perfect one. As might be expected, a three CD boxed set is not cheap; in the UK it will retail for £41.24 from Amazon, free delivery through click and collect. It is not released until August 19 but can be pre-ordered already. It is also a deluxe pack and includes inter alia a 20 page booklet.
---
To Wikinut Articles Page